My sweet babie Senryu with his bow Ichirigane (ringing bell)
His number is 11...Maybe. Numbers are on the back of his neck. The hole is on his chest and is covered with bone-plates. He was supposed to be a dama-dama-centaurus, but i suck at drawing animals



His dama-dama tummy is so skinny cause there are no additional organs xcept heart and lungs.
Dont be fooled by his maybe-badass-look in here. Hes a sweet clumsy and a bit distant from everything guy. And he`s a pacfist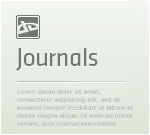 Contest? CONTEST!:iconluvluvplz:Good day, my beloved watchers and those, who found this entry occasionally.:iconluvluvplz:

For almost a half of a year me and my dellicious hubbie :iconmylionart: were working on a sexy shounen-ai ( and a lil bit yaoi:iconimpervyplz:) project, called LONELYSYNDROM
The result of this work by far you can see here :iconlonelysyndrom::iconlonelysyndrom::iconlonelysyndrom:

Soon we will not only fill those ugly empty folders with tasty arts, but also with a comic itself~

:iconluvluvplz: LIL BIT ABOUT THE STORY:iconluvluvplz:
Everybody in the world must have somebody to always be there for them. No matter how "proud" you are of y
- CONTEST!!!